P.O. Box 349
266 Main Street
Norway, ME 04268
ph:207-743-6351
fax: 207-743-8147
Bethel Office:
207-824-4145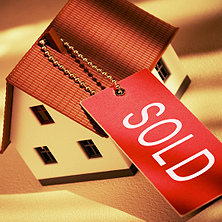 REAL ESTATE
Dow's Law Office, P.A. has always been known for its expertise in real estate law. Since its inception the firm's clients have included real estate developers, many different lending institutions and individual sellers and buyers. The firm's reputation is based on years of experience in providing legal services on a wide variety of real estate related matters. We provide our clients the judgment, pragmatism, creativity and technical skill needed for prompt and cost-effective real estate projects and transactions. We provide legal services and advice on matters ranging from document preparation and residential closings to more sophisticated real estate transactions. A complete list of our services follows:
Residential and commercial purchases and sales
Residential and commercial mortgage loan closings for lenders and borrowers
Coordinating Section 1031 tax free exchanges
Subdivision and land use matters
Drafting and negotiating residential and commercial leases
Condominium formation and condominium conversion
Drafting and negotiating real property purchase and sale agreements
Arranging for title insurance and resolving title issues
Creating and representing homeowners' associations and condominium associations.
We are an approved closing agent for many different banks and mortgage companies, including the following local and national lenders:
Norway Savings Bank
Northeast Bank
Androscoggin Bank
TD Bank, N.A.
Bank of America
Wells Fargo
Key Bank National Association
For legal and/or title-related requests please contact Tower Title