P.O. Box 349
266 Main Street
Norway, ME 04268
ph:207-743-6351
fax: 207-743-8147
Bethel Office:
207-824-4145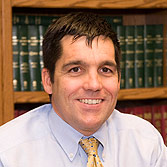 Edward (Ted) L. Dilworth III
Personal Injury, Litigation Criminal Defense and Family Law
Education:
St. Michael's College, B.A. 1989
Ohio Northern University, J.D. 1992
General information:
Ted has specialized in personal injury, divorce, criminal and trial work since 1994 after joining the team here at Dow's Law Office, P.A.
Past member of the Board of Governors for the Maine State Bar Association, New Hampshire Bar Association, Oxford County Trial Lawyers (past President), Maine Trial Lawyers Association, Maine Association of Criminal Defense Lawyers and past member Maine Judicial Branch Family Law Magistrate preliminary interview team.
Ted has tried cases from the District Court level to Supreme Court level in Maine and New Hampshire. He has won personal injury cases in which the opposing defense attorney filed motions alleging he "created a perfect storm" and obtained "a judgment by an excessive amount" He secured the largest judgment in Oxford County history involving a automotive accident. Ted has also secured the largest verdict in Oxford County history involving a motorcycle accident.
If you have been injured, been alleged to have made a mistake(s), are thinking of divorce or are facing criminal charges Ted has extensive experience to help you through it.
Ted was born and raised in Maine. He has lived in the Oxford Hills area since 1994.